RIAA Executive Director of Programs Estelle Parker said there will always be cyclical changes and challenges in the market, but despite the perception that responsible investing performs worse than conventional funds, this has not been confirmed in her research. .
"In the long term, those products work very well," he said. "And when you look at the Australian market in particular, we have a lot of capital invested in super funds. That, by necessity, tends to be longer term."
The RIAA investigation found that there had been a "fervor of activity" when it came to management and corporate engagement. This was highlighted earlier this year when healthcare industry super fund HESTA used its small stake in AGL to signal that it would vote against the planned spin-off of the power company's coal-fired power generation business, arguing that the measure would not help decarbonize the economy.
"There have been a lot of high-profile cases recently where investors are advocating for, say, strong climate transitions, or advocating for better attention to environmental and social issues," Parker said.
"Of course, negative screening or divestment is a valid investment strategy and many people will decide that it just doesn't fit with their investment strategy or ethics. But then we see other investors choosing to stay with those companies and support them in their net zero transition."
Charging
He also said increased scrutiny from regulators has made investors better at backing their portfolio's sustainability claims, as they try to avoid being on the wrong side of tightening greenwash regulations.
The report also noted that a major focus in the ESG space internationally in 2021 was reporting and outreach, with the launch of the International Sustainability Standards Board at the United Nations Climate Change Conference (COP26). ).
The next big trend in responsibility is likely to be investments related to sustainability, such as investment in clean energy, green technology, sustainable agriculture, green property, and water and waste technology, the research suggested. This type of investment grew from $76 billion in 2020 to $161 billion in 2021.
"I think that's a trend to watch and that on the climate change front it's related to sustainability-linked lending, which has now reached $19 billion," Parker said. "Of course, we encourage ambitious targets on those loans, but we need all kinds of capital put to work to support the climate change transition, and I think those sustainability-linked loans are only going to grow."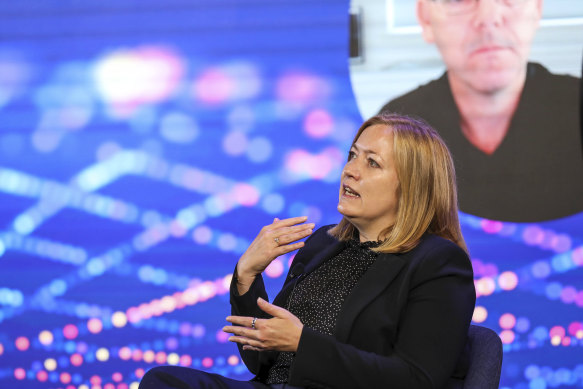 While ESG investing has skyrocketed in popularity in recent years globally, more recently there has been a growing backlash against it, fueled by Republican lawmakers, who have labeled it "waking up capitalism." Both Herd and Parker said it was a worrying trend.
"I think there is a real risk in misunderstanding the core nature of ESG, that it is not about driving an agenda, it is fundamentally about managing the full set of financial risks and fulfilling core fiduciary duty," Herd said.
"I know a lot of investors in the US markets are very concerned about this trend because it signals a desire to explicitly manage the direction of private equity, and I think it will have a really chilling effect on investor appetite to get into those markets. jurisdictions. for that exact reason. So I think it's one [trend] Investors globally are watching very closely because it is an extremely dangerous precedent."
The Business Briefing newsletter offers important news, exclusive coverage and expert opinions. Sign up to get it every weekday morning.