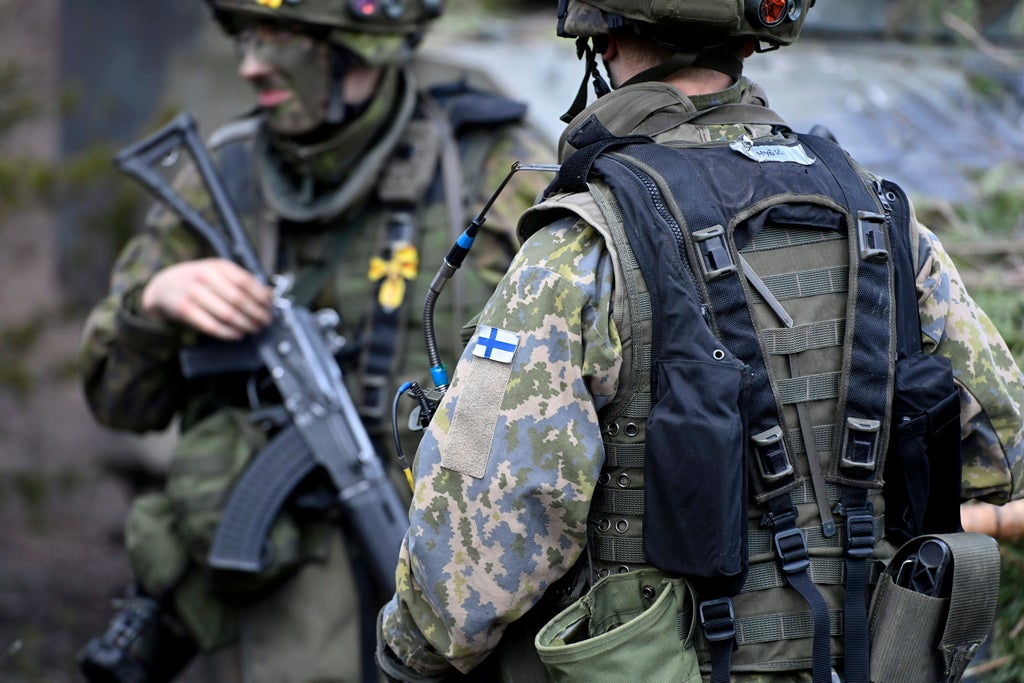 Finland's president and government announced Sunday that the Nordic country intends to apply for NATO membership, paving the way for the 30-member Western military alliance to expand amid Russia's war in Ukraine.
President Sauli Niinisto and Prime Minister Sanna Marin made the announcement at a joint news conference at the Presidential Palace in Helsinki.
The Finnish parliament is expected to approve the decision in the coming days, but it is seen as a formality.
A formal application for membership will then be sent to NATO headquarters in Brussels, most likely sometime next week.
It comes after Finnish leaders said this week that they favor a swift application for NATO membership. "Finland must apply for NATO membership without delay," they said. "We hope that the national steps that are still needed to make this decision will be taken quickly in the coming days."
The announcement was met with threats from the Kremlin, which shares an 800-mile border with Finland. Russia said it would take retaliatory "military-technical" steps after Finland's leaders came out in favor of applying to join NATO, and Sweden could do the same within days, in a historic realignment triggered by Russia's invasion of Russia. Ukraine.
The Russian Foreign Ministry described Finland's move as "a sea change in the country's foreign policy."
"Finland's accession to NATO will cause serious damage to Russian-Finnish bilateral relations and to the maintenance of stability and security in the Northern European region," the ministry said.
"Russia will be forced to take retaliatory measures, both military-technical and otherwise, to neutralize the threats to its national security that arise from this."
Turkey's President Recep Tayyip Erdogan also criticized Finland's decision to apply for NATO membership, saying Finland and neighboring Sweden are "home to many terrorist organizations."
Erdogan's opposition has the potential to thwart potential bids from the two nations, as alliance membership depends on the unanimous agreement of all 30 member states. Turkey is a member of NATO.
"We are following the developments regarding Sweden and Finland, but we don't have positive views," Erdogan told reporters in Istanbul, adding that it was a mistake for NATO to accept Greece as a member in the past.
"As Turkey, we do not want to repeat similar mistakes. Also, the Scandinavian countries are guest houses for terrorist organizations," Erdogan said, without elaborating on the claim.
"They are even members of parliament in some countries. We cannot possibly be in favor of it," she added.
Follow more…