The wife of a British journalist killed in the Amazon said her family can "say goodbye with love" after his body was found.
The remains of Dom Phillips and his partner, indigenous expert Bruno Pereira, were found near where the couple disappeared on June 5said Brazilian Justice Minister Anderson Torres.
A suspect led investigators to the location of the bodies after confessing to the fatal shooting.
In a statement, Phillips' wife, Alessandra Sampaio, said: "While we are still awaiting definitive confirmation, this tragic result puts an end to the anguish of not knowing the whereabouts of Dom and Bruno."
"Now we can bring them home and say goodbye with love.
"Today we also begin our search for justice. I hope that the investigations will exhaust all possibilities and provide definitive answers on all relevant details as soon as possible."
Brazilian authorities said the main suspect in the case, Amarildo da Costa de Oliveira, nicknamed Pelado, said he used a firearm to kill the two men.
Federal police said the remains had not yet been positively identified and other arrests would be made soon.
Former Prime Minister Theresa May called on her successor, Boris Johnson, in the House of Commons on Wednesday, saying the UK must do "everything it can" to pressure authorities in Brazil to uncover the truth about the disappearances.
In response, the prime minister said that Foreign Ministry officials are "working closely with the Brazilian authorities."
Sky News has contacted the Foreign, Commonwealth and Development Office for comment.
Earlier, Brazil's ambassador to the UK apologized to Phillips' family after they were told his body had not been found.
According to The Guardian, the family was called by an aide to ambassador Fred Arruda on Monday, who said bodies had been discovered tied to trees in the rainforest, but Paul Sherwood, Phillips's brother-in-law, said the ambassador had written. to the family to say that the statement was incorrect.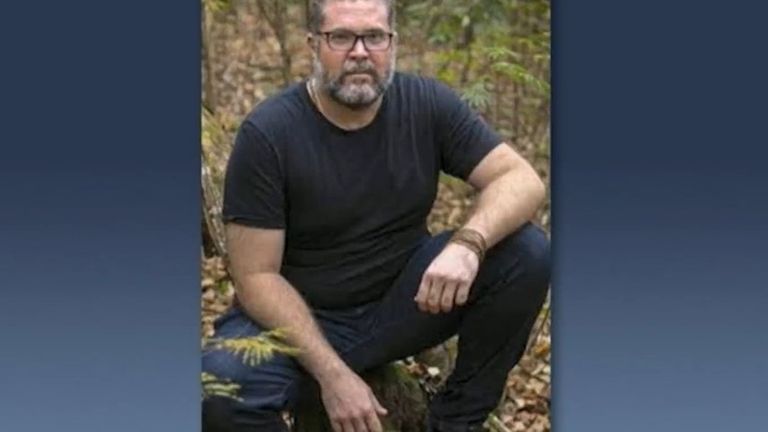 Family 'heartbroken' but 'grateful'
Following news that the couple's bodies had been found, a statement posted on Twitter from the family said they are "heartbroken by the confirmation that Dom and Bruno were murdered."
They also expressed their condolences to the family of Mr. Pereira.
"We are grateful to everyone who has taken part in the search, especially the indigenous groups who worked tirelessly to find evidence of the attack," said the statement, which was released on behalf of his sister Sian Phillips, his brother Gareth Phillips, the Mr Sherwood, his sister-in-law Helen Davies and his nieces Domanique Daviester and Rhiannon Davies.
"In due course, we will offer our perspective on the brave lives and important work of these remarkable men, but for now, we ask that media representatives allow the family some peace to deal privately with what happened to them. to his beloved Dom.
"We are grateful to the many people who have joined us in urging authorities to intensify the search and to those who have reached out with words of comfort and sympathy."
Police in Brazil searching for the missing British journalist and his colleague say a suspect has confessed to their murders.

Incident 'shocking' to friends and family
Freelance journalist Phillips, 57, and Brazilian Pereira, 41, were last seen on June 5 near the entrance to the Javari Valley Indigenous Territory, which borders Peru and Colombia.
Henrique Cury, a friend of Phillips, told Sky News the incident was "shocking" for Phillips' Brazilian wife, his British family and all their friends.
"He made a lot of friends across the country. Dom was a very sweet and gentle person. To have this ending is very shocking to all of us."
He said it was typical of Mr. Phillips that he had decided to travel again before starting work on his book.
He spoke to him a week before he left and asked why, if he had traveled far north in the Amazon, he was now heading west as well.
"He told me 'I want to see the whole picture.' He wanted to show the world all sides of the Amazon… to have a very human vision of what was happening."
Phillips has reported on Brazil for more than 15 years for newspapers including The Guardian, Washington Post, New York Times and Financial Times.