Two people were killed and several others were injured after a shooting in Deep Ellum early Friday, Dallas police said.
According to the Dallas Police Department, officers responded to the 2800 block of Elm Street shortly after 2 a.m. as patrons were leaving area bars.
Police Deputy Chief Executive Albert Martinez said at a news conference Friday that several people were gathering near the corner of Elm Street and Crowdus Street when the incident occurred.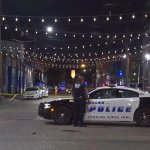 Officers believe an altercation occurred between approximately four people, and shots were fired immediately, police said.
Five people were shot in the incident. Two people were pronounced dead at the scene and several others were injured and taken to area hospitals for treatment, Martinez said.
According to police, two people are in custody in connection with the shooting.
Officers said they believe this is an isolated incident and don't believe there is an ongoing threat to the public.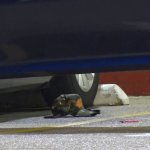 Police said they are currently investigating what caused the people involved to start shooting, and officers are reviewing surveillance video from the area for more information.
Israel Herrera, chief of the Deep Ellum Police Division, said during a news conference that police responded to the shooting within seconds.
The officers were stationed at Deep Ellum as part of their regular duties, Herrera said.
According to police, anyone with information about this incident is asked to contact the Dallas Police Department's Homicide Unit.
Late last year, Dallas Police Chief Eddie Garcia promised to "take Deep Ellum back" for customers and residents. His announcement came after a shooting in Deep Ellum that killed a teenager and left five others injured, including a 15-year-old girl.
Dallas police have now begun closing some Deep Ellum streets to vehicular traffic on Friday and Saturday nights.
The closures began last month and take place every summer as foot traffic increases in the interest of public safety, police spokeswoman Kristin Lowman said in a statement.
Portions of Main, Elm and Pryor streets will be completely closed beginning at 10 pm Malcolm X Boulevard southbound will be closed from Indiana to Commerce Street. Indiana and Crowdus streets will also have limited closures.
Police said roads will reopen at 3 a.m. after traffic has cleared, police said.
Please check back and refresh this page for the latest information. As details unfold, elements of this story may change.