Crown Resorts received a conditional license to allow gambling at its Barangaroo casino just days before shareholders, including James Packer, are set to secure a multi-million dollar payout from the gambling giant's new owners.
"After more than a year of working with Crown, the authority is pleased to have reached a stage where Crown can conditionally open its casino operations," said Philip Crawford, chairman of the Independent Liquor and Gaming Authority. New South Wales (ILGA).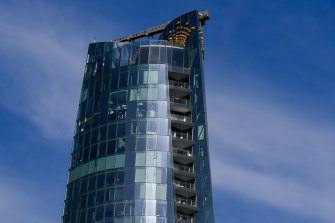 "Given the need to look at changes to the operation and ensure the changes are integrated into the business, the authority will consider approving Crown's suitability until the end of the conditional gaming period, which could be between 18 months and two years. ".
Crawford said the sweeping cleanup of Crown's board of directors and senior executives marked the casino operator's significant progress with reforms, noting that it "has agreed to continue working to get its casino license back."
Crown said it has a conditional license that expires Dec. 31, 2023. Chief Executive Officer Steve McCann said the company was finalizing an opening date for its casino operation.
"Over the last 15 months we have worked closely with ILGA to ensure we have the right measures in place for the start of gaming in Sydney and we will continue to work with them on our reform programme, to show our suitability as a casino operator. and demonstrate our ability to deliver exceptional experiences in a safe and responsible environment," he said.
"We will now finalize our opening plans and look forward to announcing the details and timing of our launch shortly."
Crown's casino license for Barangaroo was suspended at the end of 2020 amid the Independent Liquor and Gaming Authority's damning public inquiry into its operations, which found that Crown was unfit to operate.
The investigative report, published in February last year, found that Crown needed a management review if it ever wanted a casino license, and the state gaming regulator should reconsider Packer's involvement.