The New South Wales Supreme Court has issued an extraordinary order requiring a major media company to hand over copies of an upcoming TV show and journalistic investigation to an interested party before the content has been published or even completed.
Double Bay cosmetic surgeon Joseph Ajaka successfully obtained an injunction Friday night Sydney's morning herald, Age Y 60 minutess to deliver preliminary copies of an investigation into the cosmetic surgery industry that was due to air on Sunday night. The court also ordered its publication until 4:00 pm on Saturday.
But Nine, the publisher of those titles, had the orders suspended pending an appeal and agreed not to release the material before that happened.
Lawyer Dauid Sibtain, representing Nine, told the court that an order compelling a publisher to hand over documents to the plaintiff would set a precedent that would effectively "put each plaintiff in the position of a publisher."
Judge Stephen Rothman, who had not seen the draft content, said he accepted that there was a possibility that the level of harm to Ajaka and her Cosmos Clinic that could arise from what might be in future posts could be "so great "and irreversible. that it was necessary for the draft content to be delivered.
Ajaka and her high-profile attorneys, Sue Chrysanthou and Rebekah Giles, could review the content and assess whether to file an injunction against its publication.
The court heard that Nine investigative reporter Adele Ferguson emailed Ajaka with a series of questions on Wednesday and granted her request for a time extension that would allow her to reply before noon on Friday.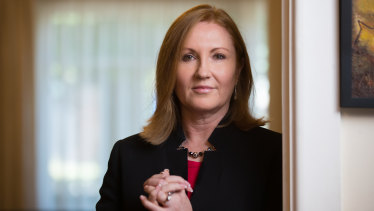 Chrysanthou noted a "pretty sensational" promo ad for Nine's 60 minutes show as evidence that Ferguson and Nine were acting maliciously, arguing that the announcement's appearance before the Friday noon deadline showed that "no lip service would be paid" to Ajaka's responses.
"This is prima facie evidence of malice," Chrysanthou told the court. "A genuine publisher…would want to present both sides of the story."