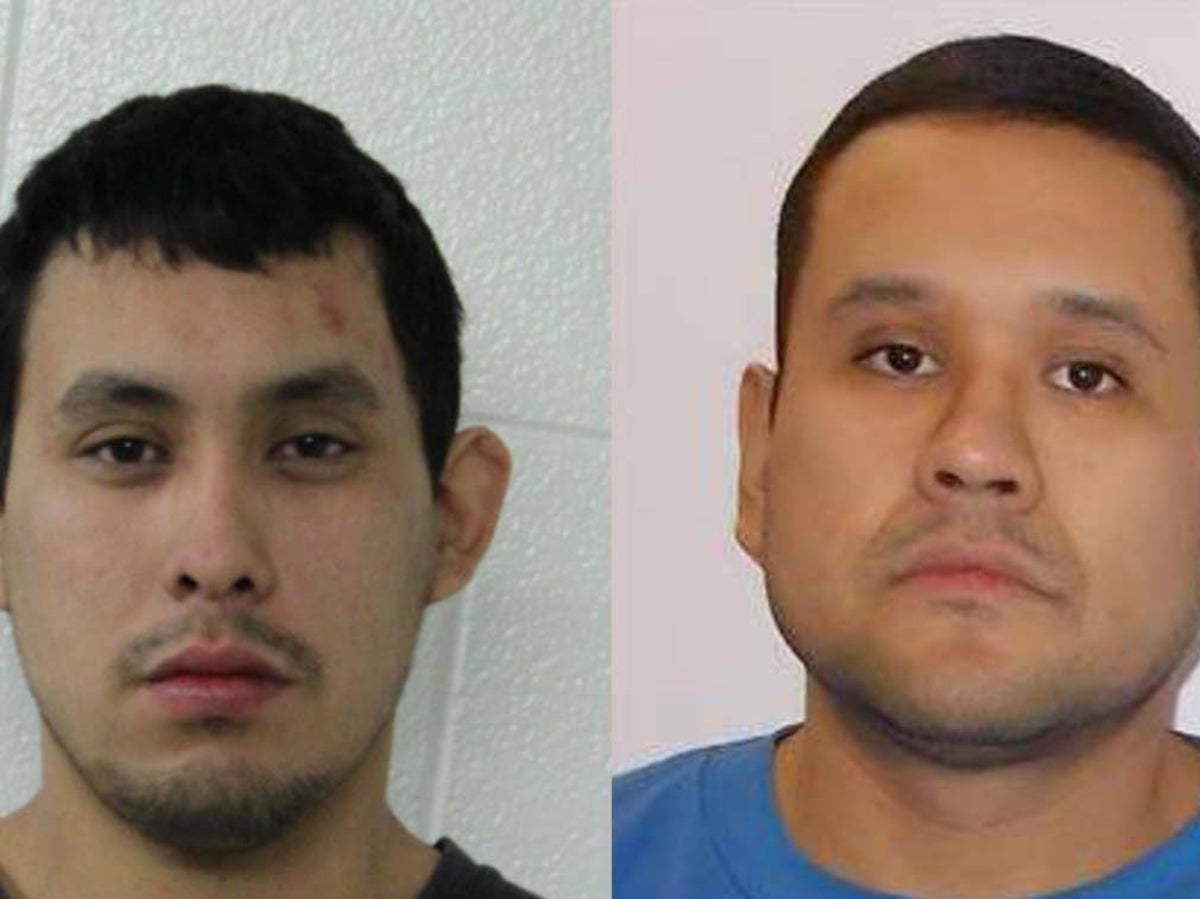 At least 10 people have died and 15 others are hospitalized amid a wave of stabbings across Saskatchewan, according to the Royal Canadian Mounted Police (RCMP).
"It's horrible what happened in our province today," RCMP Deputy Commissioner Rhonda Blackmore said at a news conference on Sunday.
The official said police are "devoting maximum resources" to catch the perpetrators, who have carried out a series of attacks in 13 locations on the James Smith Cree and Weldon Nation, according to Calgary City News.
Police said the victims were a mix of those chosen at random and some specifically targeted.
Officers are trying to find Damien and Myles Sanderson, who are reportedly driving a black Nissan Rogue with Saskatchewan license plate 119 MPI.
"We don't know if they have changed vehicles," the RCMP commissioner said during Sunday's briefing.
The RCMP considers both men suspects in the stabbings. Police warned people in the Regina area to "take precautions" and consider sheltering in place.
"Do not leave a safe place. DO NOT APPROACH suspicious persons. Do not pick up hitchhikers. Report suspicious persons, emergencies or information to 911," they said in a Twitter post.
Police describe Damien as 5-foot-7, 155 pounds, with black hair and brown eyes. Myles is described as 6 foot 1 and 240 pounds with brown hair and eyes.
The men have reportedly been seen in Regina and Melfort. Police are calling for the "dangerous person" alert to be extended beyond Saskatchewan to the provinces of Manitoba and Alberta.
Weldon resident Diane Shier said she was in her yard Sunday when she saw first responders nearby. She found out that her neighbor, an old man who lived with her grandson, was murdered, she told the toronto star.
"I am very upset because I lost a good neighbor," she said, declining to name the person out of respect for her family's privacy.
At least three medical helicopters, two from Saskatoon and one from Regina, were dispatched to assist with first response efforts.
The Saskatoon team assessed victims at the scene of one of the stabbings, with a second bringing in a medic to help lead the response, CBC News reported.
At least three patients were airlifted to hospitals for treatment, and one was taken by ground ambulance to a hospital in Saskatoon.
Anne Lindemann, a spokeswoman for the Saskatchewan Health Authority, told CBC News in an email that she called for staff to be added to help deal with an "influx of casualties."
"As with any mass casualty incident, our emergency preparedness teams are responding to changing needs to ensure patients are properly triaged and cared for," the hospital said in a statement.
The stabbings occurred as football fans converged on Regina for a sold-out Labor Day game between the Canadian Football League's Saskatchewan Roughriders and the Winnipeg Blue Bombers.
The Regina Police Service said in a statement that they had "deployed additional resources for public safety throughout the city, including the football game at Mosaic Stadium."