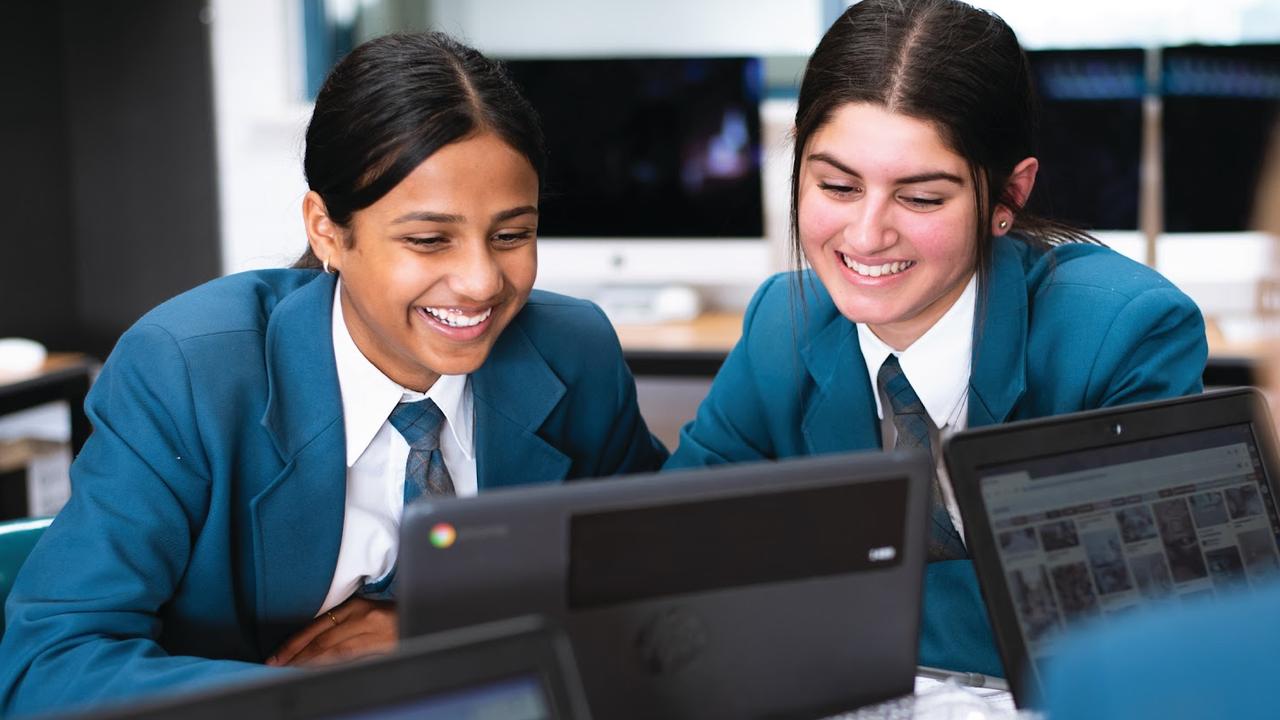 Carey Baptist College, WA
Relationships are central to how we approach learning at Carey. Our educators and staff are committed to building positive relationships to optimize your child's learning potential. Since kindergarten, our philosophy is underpinned by this values-based culture. In high school, a positive and healthy environment helps our students effectively navigate the challenges of adolescence and helps them thrive in the school environment.
Our teachers recognize the importance of a positive influence on student learning. Working at Carey is more than a career for our staff – it's a calling that reflects their passion to see students thrive.
We are honored to hear from our graduates about the difference our teachers made in their time at Carey.
"The biggest thing I learned at Carey was that you didn't have to get it right the first time. What she really told me was that I had the confidence to recognize that something was not right for me and take the risk to make a change. Whether it was my approach to study, the subjects I took, or the way I chose to spend my time in class, Carey's teachers helped me be independent in my decisions and teach myself how best to manage the results of each one of them. says Laura, a 2015 graduate with a Bachelor of Communications.
"The teachers were there to support us and help set us up for success. They went above and beyond to make sure we learned and understood what we needed, and they really cared that we were okay in the process as well," says Cameron, a 2020 graduate and M.D. student.
This year marks the 22nd anniversary of our first graduates. We invite our former students to stay informed of the reunion events. Visit www.carey.wa.edu.au
FACT FILES
ABOUT US
Established in 1998, Carey Baptist College has become a leading provider of Christian education in Perth across two campuses. Known for holistic education and passionate local communities, the campuses are also home to Carey Baptist Church, Jump Carey Early Development, and Café Timber.
A CAREY EDUCATION
Carey has an open enrollment policy, creating a beautifully diverse community with a variety of nationalities and religions based on our Christian foundations and values-based philosophy. More than 20 years of experience providing quality education has allowed us to refine our educational offerings and maintain a culture of academic rigor and maximized potential.
MARKERS OF DIFFERENCE
Deeply embedded in Carey's DNA is a commitment to seeing young people develop compassionate hearts, recognize where others are in need, and be motivated to alleviate suffering. We hope they leave us enriched and equipped for a fulfilling future, making a difference in the lives of others.
CURRICULUM
Carey will continue to provide a curriculum that can meet the needs of students. We have graduation pathways that are tailored to each student's individual abilities and interests, and more importantly, are about establishing safe pathways to college or the vocational sector. We have highly respected art, music, sports, and STEM programs. Aviation and GATE scholarships are available at our Harrisdale campus.
TOUR OUR CAMPUS
We invite families interested in joining our community to come and tour our vibrant campuses. You'll meet our principals and hear about the many benefits of a Carey education. Check our website for upcoming tour dates.
GET IN TOUCH
First requests are always welcome.
T (08) 9394 9111 | And [email protected]
carey.wa.edu.au