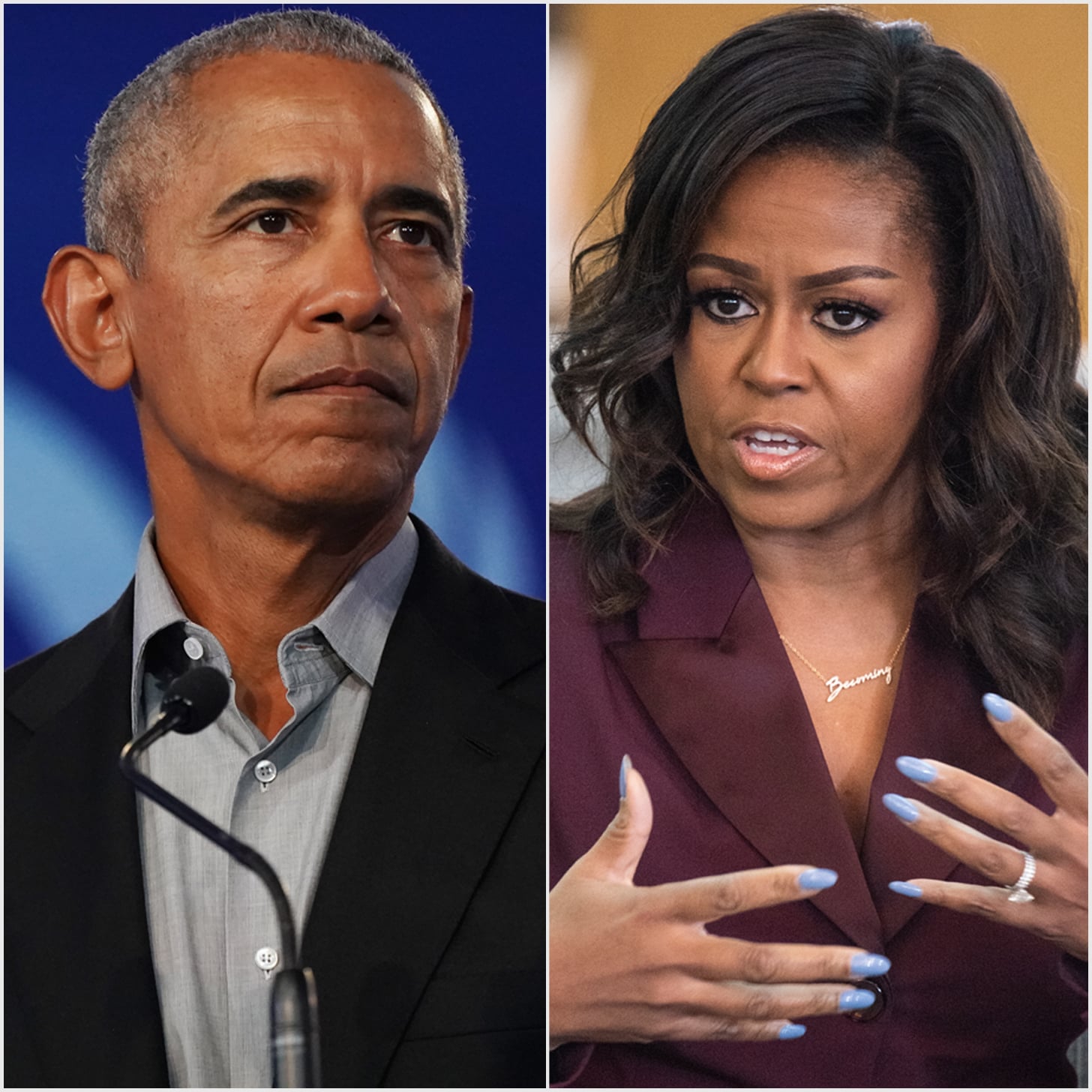 Former President Barack Obama and former First Lady Michelle Obama remember George Floyd on the second anniversary of his murder. On April 20, 2021, former Minneapolis police officer Derek Chauvin was found guilty and sentenced to 22 years in prison on charges related to Floyd's death. On May 25, the former POTUS and FLOTUS shared tributes to Floyd on their respective Instagram accounts, taking a moment to address the anger-fueled activism that has arisen in the wake of his death, and to acknowledge the recent mass shootings that also dominate headlines. on this painful anniversary.
"As we mourn the children of Uvalde today, we must take time to acknowledge that it has been two years since the murder of George Floyd under the knee of a police officer," the former president wrote on Instagram, acknowledging the mass shooting at Robb Elementary. . School in Uvalde, TX, on May 24. "Her murder of him is with us all to this day, especially those who loved him."
In her own post, the former First Lady added: "I know there is a lot going on right now, and it's easy to be overwhelmed by the pain coming at us from so many different directions. Yesterday, it was the senseless horror and murder of schoolchildren. and educators in Uvalde, Texas. Not long before, it was the heinous murder of Black people in Buffalo. Today, we remember another trauma, one that is still with us in many ways. It has been two years since George Floyd was brutally murdered by a police officer. Thinking about that video and those nine minutes and 29 seconds still shakes a lot of us, and it should."
In the wake of so much preventable gun violence, the Obamas recognized the high mental and emotional toll being felt collectively across the country, and called on readers to harness their emotions and turn them into action. "In the wake of [Floyd's] murder, a new generation of activists rose up to channel their angst into organized action, launching a movement to raise awareness of systemic racism and the need for police and criminal justice reform," the former US president wrote.
"Let us remember the wave of protests that shook our consciences."
The former FLOTUS continued: "As we reflect on his murder, and as we mourn those schoolchildren, let us also remember the millions of people who turned their sadness and anger into activism two years ago. Let us remember the wave of protests that shook our consciences. Let's recommit to the work of change, whether it has to do with how our communities are policed, how our criminal justice system is designed, or how long we'll continue to accept gun violence as a way of life."
He concluded by reminding readers that gun violence is not inevitable, encouraging everyone to take action, both big and small. "And most of all, as painful as it is right now, let's remember that we don't have to accept any of this as inevitable," she wrote. "So if you feel lost today, hug your loved ones and do everything you can to push our country, and the people who lead it, to be a little stronger, braver and better for all of us."
Find more ways to take action and get informed here and on the Obama Foundation website.